Unearth Your Deepest Desires: An exercise in heart-centered new beginnings
By Karen McMahon
---
During my years of coaching I have been fascinated at how often as adults we forget how to dream. When asked what their ideal is where a job, relationship, home or life, clients more often than not, "I don't know". When we dig deeper, most discuss what they don't want and that is what they focus on. When our attention is focused on the very thing we don't want, we unconsciously manifest it.
What We Appreciate Appreciates! What we focus our attention on grows!
The other realization is that once someone begins to think about what they DO want, they are often find themselves in a box...a small box walled in by their own fears and limiting beliefs about themselves or the world around them. And so they search for what they want in the confines of an advertisement or website.
If unhappy in your job, you go directly to look at 'job openings'. When looking to move, you go to real estate sites to see what is available. When looking for a new relationship, you search for men or women engaged in online dating.
There is a significantly more powerful and effective way to create what you desire. It involves going IN first, not out. It is an exploration of your heart and soul...digging deep inside and unearthing the desires of your heart.
As children, we can share our dreams with enthusiasm and delight. We can elaborate on the details and have fun with it. Then we grow up and 'stop being so unrealistic' we limit ourselves based on 'mature and experienced' beliefs.
I can't be an artist or musician, there is no money in that
True love only happens to young people...s/he is good to me, I should be content
I can't be a nurse, I am too old and never went to college
There is no point in dreaming, it will just get me thinking about things I can't have
In my next post, I will share an 'Ideal Exercise' that you can do to begin manifesting your deepest desires. I will also be sharing clients' writing around their Ideals and some success stories that resulted. Here is one of my personal experiences with the Ideal Exercise...
My Ideal Home Post-Divorce
When I was getting divorced, I needed to find a place for me and my children to live. My marital residence represented my ex in decoration, chaos, etc.
I wanted a peaceful home. I also wanted to keep my kids in the same elementary school and with 8 elementary schools in my town, my desire was to find a home within a very limited geographic area. Most of what I had seen was outside the school boundaries, expensive, small and rather undesirable. I put all that aside and IMAGINED my ideal home:
It would be peaceful (since my life before and during divorce was incredibly chaotic)
It would represent my heart and who I am
It would be within the elementary school boundaries
It would be affordable
It would have

3 bedrooms (one for each of my kids and me)
A separate space where I could work and pray

It would be on a quiet street where the kids could play and where we could be outside the house
It would enable them to go to and from their dad's and my house without difficulty
I told everyone I knew that I was looking for a place in the 'School 2" community. I did not care who 'knew my business' or what they thought. I just put it out there.
Within a few weeks, I got a call from a 'brownie mom' saying she heard that I was looking for a place, she was a real estate agent and a listing came up in the community. She told me it was a 3 bedroom house and when she mentioned the price, my initial response was, "what's wrong with it?!" It was significantly less that anything I had seen.
The next day was Mother's Day and she offered to show it to me. I took my mom and expected to see a real dump (my faith has grown since then). I pulled up and this is what I saw…
(okay there are tears in my eyes as I begin to share this)
A lovely little carriage house at the end of a driveway with a picket fence and Japanese maple framing the front of the house. A small fenced in side yard and a newly sided house that looked like new!
I walked into a first floor (where the horse and carriages used to be stored). The layout was an L-shaped living room - dining area with new wall to wall carpet and a door leading to a staircase to the second floor.
The second floor included 2 bedrooms, a bathroom and a HUGE eat in kitchen area with a tiny galley kitchen AND a built in double wide ladder (yes ladder) leading to a third floor large loft, that ran the length and width of the house. In the loft was yet another loft where you could only kneel or sit.
My son, then 10 (now 19) immediately claimed the loft...since then referred to as the man-cave! We put his bed in the little loft and lined it with christmas lights to make it feel like a tent. Now he has 2 couches and all the boys (um...young men) spend evenings up there playing X-Box and horsing around!
My daughter claimed the little bedroom with a cute cubby which she 'splatter painted' to her delight. Now at 16 she has redecorated it numerous times to match her changing personality!
The first floor is my floor. It is perfectly designed to meet with clients and hold support groups in a warm and inviting environment. The side yard has slowly developed into a gorgeous garden with sitting area and hammock where I often sit quietly, sometimes coach and enjoy friends around a pit fire (as do my teenagers & their friends).
There was another couple looking at the house. I met the landlady and she was a doll. I told her my story and that I believed I was meant to live in her house. She agreed!
I CRIED AND I THANKED GOD. I knew that this home was a gift and I was deeply grateful!
When clients and friends come in, the one common response is how cute the house is and what a sense of PEACE they all feel in entering.
My home was created through the exploration of my heart. I truly believe that our dreams are planted in our heart by God and when we explore, unearth and trust in them, they come true...often beyond our wildest imagination.
What dreams are your ready to discover and manifest in your life?
Don't do this alone. Click HERE to stay up to date, and let us help you 'Journey Beyond' into the life you want to live!
Chief Visionary: Karen McMahon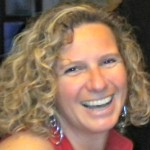 Our team of coaches at JBD is passionate about helping men and women navigate the emotional difficulties of relationships, breakups and divorce. We work together with you to open the possibility that your current relationship challenges can lead to a rewarding voyage of self-discovery and an immensely more pleasing life experience. Together we create a path to clarity. Find out if Coaching is right for you, and accept my gift of one FREE session.