Divorce and Faith
How do you reconcile the differences between divorce and faith?
While navigating the Holy Land with Rabbis, Ministers and Imams the conversation turned to divorce and faith. The four who spoke (both men and women), recalled their reasons for divorce and the day they decided to take the first steps in the divorce process. While their paths and circumstances were different, they all agreed it was among the most difficult decisions they had made. The sense of failure was immense and palpable, old wounds reopened, scars not yet faded. However, all recovered and most had remarried, finding themselves in balanced, purposeful, and loving relationships. They survived without being shunned by the congregations they led, though that does not always happen.
Sometimes the reasons for divorce are clear and justified by your religion. These can include abuse, adultery, and faith-based indiscretions. Though more often than not, the reasons for divorce are more subtle and less easily defined. Mistrust, an absent spouse, or a lack of emotional intimacy. Many times it is a confluence of factors that are not easily corrected, especially when both parties are not invested in doing so.
Take time to read struggling marriage scripture. The Mosque, Temple, Church, Synagogue or Cathedral you are a member of can be one of the best support groups for any kind of pain. Whether that is an illness, mental health issues, work challenges, and especially divorce. Do not be ashamed of your situation, speak privately with your religious leaders and gain their advice. You'll often be surprised how relatable and understanding they are.
However, this is not always the case. Certain Christian denominations will ostracize divorced people, and others will prohibit remarriage. In Judaism, divorce is a better solution than a life of bitterness and conflict, though not to be taken lightly. In Islam, it is a step of last resort. Hinduism also deeply discourages divorce while permitting it in some situations. Regardless of your religion, there is help and guidance available to you outside of your place of worship.
Only once you acknowledge and accept the wounds of marital strife, can you begin to heal. If you are uncomfortable seeking struggling marriage advice at your place of worship, please reach out to us. Our certified coaches come from diverse backgrounds and are available to help you navigate the turmoil of divorce and faith. Talk with us for free today.
---
Mary Burns Hoff, Journey Beyond Divorce Coach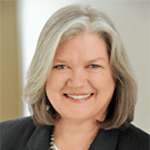 Our team of coaches at Journey Beyond Divorce are passionate about helping men and women navigate the emotional difficulties of relationships, breakups and divorce. We work together with you to open the possibility that your current relationship challenges can lead to a rewarding voyage of self-discovery and an immensely more pleasing life experience. Together we create a path to clarity. Find out if Coaching is right for you, and accept my gift of one FREE session.