Laughs, Lessons and Longings While Dating
By: Karen McMahon
---
I have been learning about myself as I begin to navigate the world of online dating. I have entered this experience committed to watching where my thoughts take me and what happens when my judgments and fears arise.
I have learned that I am slow at this dating game. That is not a judgment. I am happy to be moving slowly and can say that I have enjoyed my varied experiences thus far.
Date #1: Paul (all names have been changed)
Paul was a GREAT first date. After chatting on Match a few times, we agreed to meet and exchanged cell phone numbers. He texted me the day of our date and thus began the promise of getting to know each other. Paul asked great questions, was witty and engaging and clearly very comfortable with himself.
We met at a local restaurant for a drink and spent three hours sipping wine, laughing, sharing and enjoying each other's company. He was easy on the eyes, comfortable and a real gentleman.
When we left I got a peck on the cheek and a text a little later to make sure I got home safely.
I never heard from Paul again.
Date #2: Frank
Frank was a little older than me but looked young and fit. After a few texts, we exchanged numbers and had two calls. He was interesting and capable of carrying on a comfortable conversation, so we agreed to have dinner.
I was invited to his yacht club for dinner where the fun began! Walking into a bar- restaurant alone is not something I am comfortable with and given that we had never met, I was a little uneasy. I walked in and looked down the length of the bar for Frank. A man that looked like Frank's much older brother (easily 10+ years older than the picture posted on Match) was craning his neck out looking at me with a big smile. I took a deep breath and thought oh…not what I was expecting…should be interesting!
We got a drink and began talking and within minutes I found myself involved in a prickly political discussion and being told by Frank that he 'knew' what my perspective was. I kindly suggested we pick a friendlier topic and get to know each other. He was a gentleman, apologized and acknowledged his strong political beliefs.
We got a table, ordered a delicious bottle of wine and excellent meal and I listened to Frank tell the story of his life. When he finally stopped talking, I choose not to ask any questions and let the silence lie. After some time Frank finally ask me a question yet once my response reminded him of something, I was back in the listening role. I decided to learn as much as I could about Frank. After all his life was interesting and the food, wine and ambiance was enjoyable enough.
We said good night. Frank asked for another date and I told him to call me. The next morning I sent him a text thanking him for a lovely evening and shared that I did not feel we had the kind of connection I was looking for. I wished him well. He responded kindly in turn and that was that.
Date #3: Joey
Joey and I met a Panera for a coffee after a few back and forths. He too did not look like his photo, but he said the same of me which surprised me since all my images are recent.
He was sweet and we chatted for a while. Our kids were about the same age. We had some similar struggles in our divorce. He had some shocking stories about dating women who expected him to spend large amounts of money on them early on in the dating process. He was very interesting, financially sound and a very nice guy. We said good-bye, emailed a courteous thank you and never connected again.
I knew he was not my type and that there was no reason to go forward. He clearly came to the same conclusion.
What did I learn?
You can have an excellent time and everything can seem great and still the other person can feel it is not a good fit.
You can spend a lot of time waiting for a 2nd date call and wondering what happened, or you can just let each experience be what it is and surrender the outcome.
If the age and the picture do not match, it may be a red flag. You can inquire…you look GREAT for XX years old. When was that picture taken?
If the purpose of every date is to find Mr. Right you will walk away disappointed a lot.
Making every date an adventure where you will learn something, have a funny story to tell and / or enjoy a good meal…anything more becomes icing on the cake.
When you begin to feel tired or discouraged, it may be time to take a break and spend time with some good friends!
Chief Visionary: Karen McMahon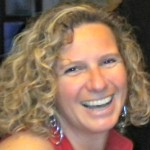 Our team of coaches at JBD is passionate about helping men and women navigate the emotional difficulties of relationships, breakups and divorce. We work together with you to open the possibility that your current relationship challenges can lead to a rewarding voyage of self-discovery and an immensely more pleasing life experience. Together we create a path to clarity. Find out if Coaching is right for you, and accept my gift of one FREE session.