A Personal Journey
A guest post by Sara Klar. Her personal journey
It happened just rounding 4 years ago this summer that John, my long term partner of 12 years, checked out of our relationship. Suddenly he stopped calling throughout the day to share, plan, and relay goings on as he had always done. Suddenly he told me not to expect him home for dinner, he'd be making his own plans. Suddenly emotionally, mentally, he no longer felt obliged to meet any of our commitments to each other.
Blindsided and in desperate pain, I pleaded and cried but when I realized he would put no effort into trying to save our relationship, I told him to move out. In a few months he was gone and I was born again single - the last place I wanted to be.
Four years ago this summer and much has changed. It has been a voyage to new levels of self-discovery that has progressed ever so slowly, sometimes baby step followed by baby step, and sometimes more haltingly like an elder in recovery, weak from long illness. This is because I am building from the foundation up - career, financial, friendship, home, family relationships - all simultaneously. This is a lot.
There have been no shortcuts.
I wish I could say that arcs of rainbows shower down upon me to make this path easier to walk down, but this would not be true. Instead, small slivers of crystal blue occasionally part the clouds and grace my sky. One insight, perhaps the one that has the ability to penetrate my brain especially on days most hard, is seeing that this experience has brought me to feel in every cell of my being.
I am living a life far away from auto-pilot. In my rebuilding, I am shedding encased patterns of habit that have long ago detached from their reason for being. In my search for understanding, I do not speak words that have no real meaning. I spend much of my time doing the very hard work of finding my own singular way, and when I am at low ebb, I come back to remember words of wisdom that an older friend said to me:
"Freedom is not given. We earn it by fighting for it, often first within ourselves. Only then can we live it."
It takes strength, perseverance and know how to put these words into practice. Working with with Lisa and Karen in my Journey Beyond Divorce coaching sessions and following the practical guidance from articles on the JBD website, I'm learning to take one step at a time, to stop judging whether this step is large enough, the importance of staying present, how essential it is to connect with people around me, that I need not isolate myself with my pain, that I can ask for help and receive solace. I am defining myself on a whole new level by answering the question:
"What am I for?"
I encourage everyone suffering from the emotional turmoil that follows the life rupture of divorce, to stop waiting, take a large step forward and embrace Journey Beyond Divorce support for themselves.
Sara Klar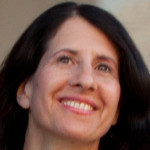 Sara Klar is an interior designer and in addition to all the usual things that highly experienced, gifted, professional interior designers do - design and decorating in all shapes and forms, detailed on her website, Sara Klar Ltd, Sara works with her clients helping them make changes to their homes to let go of the past, envision and bring in the future. Changes small or large whatever is comfortable, that promote healing and new beginnings. www.SaraKlarLtd.com www.SaraKlar.com
Find out if coaching is right for you. Take a quick survey and see if you are ready to make a positive and lasting change in your life. Click here to begin.